Virginia's Four Winter Resorts: An Epic Road Trip Guide
I've never been one for the cold. Give me a nice, sunny beach any day over bundling up in the snow. But this year, I decided to do things a bit differently and explore some of Virginia's four winter resorts. I wasn't sure what to expect, but I was pleasantly surprised by how much fun I had. If you're really looking to plan the perfect road-trip with your friends, the most important thing to do is travel together. And the best way to do that is travel together in one vehicle. Rent a large passenger van in Richmond from Greenvans to make the most of your road trip.
Each resort is unique in its own way, but all of them offer plenty of activities for people of all ages. So whether you want to go skiing or snowboarding, tubing or sledding, there's something for everyone. And if you get tired of playing in the snow, you can always head inside to the restaurants, bars, and casinos.
I had a great time visiting each resort, and I would recommend them all to anyone looking for a winter getaway. If you're looking for something different to do with you and your friends this year, consider taking a road trip to one of Virginia's four winter resorts!Grab your friends and family, bundle up, and take a road trip from Richmond, Virginia, to explore these four winter resorts.
With skiing and snowboarding, snow tubing, ice skating, ziplining, and more, there are plenty of ways for everyone to have fun! Don't forget to get yourself a large passenger van rental in Richmond, VA from Greenvans so your whole crew can travel together.
Want a winter adventure? Head over to Wintergreen Resort with its 11 ski trails known for expert slopes as well as beginner-friendly hills. The resort offers lessons for all levels, so don't worry if you're new to skiing or snowboarding.
If that doesn't interest you, head to their snow tubing park, where you can enjoy speedy rides down the snowy hills. Make sure to check out their Snowflex Terrain Park, too, which features rails and jumps for some serious shredding.
After working up an appetite, take advantage of one of their many restaurants located at the resort. From casual cafe dining experiences to fine dining options, they offer something for everyone.
Pro-tip: Many mountains have been allowing skiers and snowboards to tailgate in resort parking lots in the aftermath of covid. If you really want to avoid large crowds, consider a Richmond passenger van rental from Greenvans so you and your friends can maximize the ski mountain tailgate experience. Pack all the extra food, supplies, and your grill for a little mobile winter bbq.
This luxurious resort is perfect if you're looking for an upscale experience with activities like an indoor pool complex.

Complete with water slides and flumes, an outdoor ice rink, and two championship golf courses. There is also go-kart racing at Summit Ridge Mountain Adventure Park as well as miles upon miles of scenic bike trails through George Washington National Forest.
The Homestead resort has everything that you and your group could possibly want in a luxury weekend getaway including spa treatments and fine dining restaurants. With amazing views of the Allegheny Mountains and outdoor winter activities like cross-country skiing and snowshoeing, this place has something for everyone.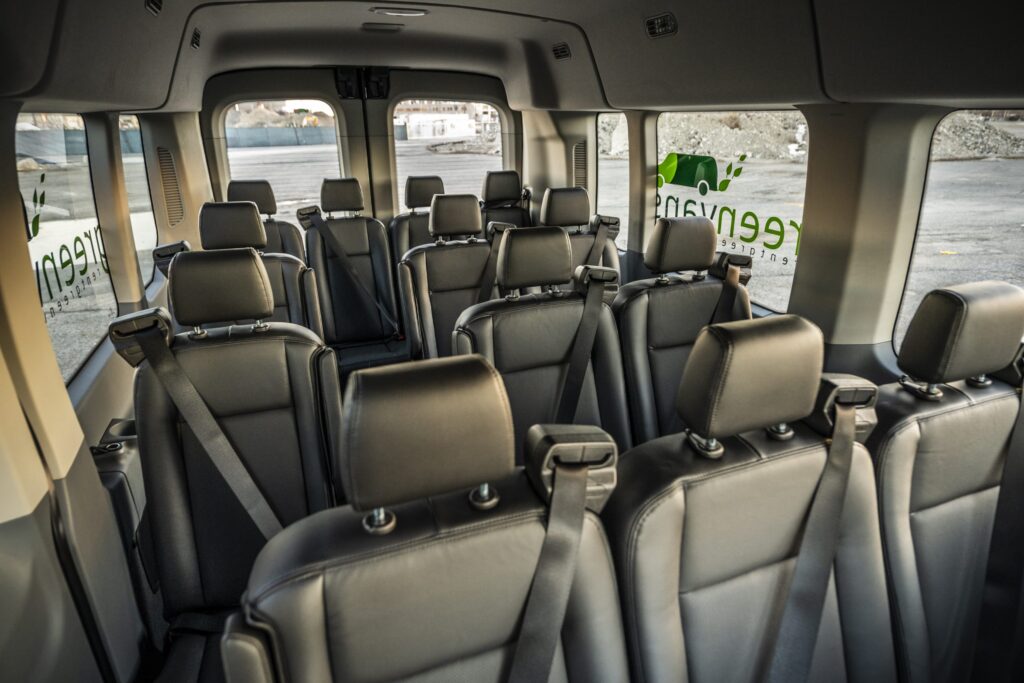 Ski Beech is located in North Carolina but just close enough to Richmond that it makes the perfect weekend getaway spot.
This ski resort boasts 21 slopes ranging from green circles (beginner) all the way up to double black diamonds (advanced). For those who don't want to ski, they also offer terrain parks where you can go sledding or tube riding down crazy steep hills! And after a long day on the slopes, check out their cozy lodge bar & restaurant, where they feature live music every night.
This family-friendly ski area has 14 slopes perfect for beginners or experienced skiers/snowboarders alike. Plus, they offer lessons so everyone can get in on the action! They also have two terrain parks designed specifically for those looking for some extra thrill or excitement while zipping down mountainsides covered in fresh powdery snow.
Other activities include ziplining, mountain biking, and ice skating at their massive indoor/outdoor facility. Complete with a heated pavilion area so you can rest before hitting it back up again.
Plus, Massanutten Resort also offers unique accommodations such as "mountain villas," which are perfect if you're looking for a truly luxurious stay during your visit.
---
Bottom Line
The beauty of Virginia's four winter resorts lies in their variety – each offering something uniquely tailored to different crowds. Whether it be families seeking quality time together or groups wanting thrilling adventures outdoors, these places have something special waiting just around every corner!
So grab your jackets and fill up that 15 passenger rental van full of friends and family members. Start planning what kind of fun activities will be included in your itinerary and let those good times roll because this road trip will be one unforgettable journey.
Greenvans is a premier provider of quality 15 passenger van rentals in Richmond, VA. We offer competitive rates and the highest quality Ford Transit Medium Roof passenger vans so that your group can travel in comfort and style.
Contact Greenvans in Richmond today and get ready for an adventure you won't soon forget.
Have more unanswered questions about passenger van rental? Check out our FAQ page.

Happy travels!
---