Ever found yourself sitting at your desk in Philadelphia, staring into the glow of your computer screen, dreaming of an escape? If you and your friends feel the same way, it's time to book your 15 passenger van rental in Philly and head out on road trip to Maryland.
Picture this: a spontaneous road trip to Deep Creek Lake, Maryland. Switch the skyline for a lakeside. Exchange your office clothes for some comfy gear. Trade the elevator for a spacious 15 passenger van rental from Greenvans.
We know this adventure will offer more than just a break from your 9-5 routine. It's your ticket to a memorable adventure filled with thrilling activities, laughter, and enough stories to last a lifetime!
If you've ever thought about a van rental for a group trip, this summer is your chance to make it happen.
Road Trip To Maryland in a 15 Passenger Van Rental
The first step towards a memorable road trip is planning (but not too much – we're not in the office here!). Chat with your group about their adventure preferences and match those with what Deep Creek Lake has to offer. Pack the essentials: from hiking gear, swimwear, snacks, and, of course, a killer playlist to set the mood right. And if camping under the stars sounds appealing, don't forget your camping gear!
The most important item on your to-do list: Book your 15 passenger van rental with Greenvans so your whole group can travel together.

Trading Philly's Concrete Jungle for a Road Trip To Maryland's Natural Oasis
When you start driving in your 15 passenger van rental from Greenvans, you'll feel excited to leave the busy city behind. Feel your shoulders relax as you swap the view of skyscrapers with serene landscapes of Maryland.
Once you arrive at Deep Creek Lake, brace yourselves! Mother Nature's grandeur is about to unfold. Imagine clear blue waters, green mountains, and a peacefulness that feels far from your stressful workplace.
Deep Creek Lake: A Playground for the Adventurous Spirit
You've swapped the boardroom for the great outdoors, now it's time to play! But first things first, let's satiate those grumbling stomachs. Deep Creek Lake boasts a range of delicious dining options to keep your energy levels high.
Local Eateries:
Ace's Run Restaurant & Pub: This lakeside eatery offers comfort food with a modern twist. It's like chilling in your own living room, only with a fantastic menu and a view to die for.

Mountain State Brewing Co.: For the craft beer enthusiasts in your crew, this place is a must-visit. Relish the locally brewed beers and devour their wood-fired flatbreads. This rustic spot is just what you need after a day filled with adventures.
And now, it's time to venture out and explore.
Action-packed Adventures:
Water Sports: Ready to make a splash? Deep Creek Lake is a water sports paradise. Whether you're a fan of wakeboarding, paddleboarding, or kayaking, you're in for a treat!

Trail Adventures: If land-based adventures are more your speed, lace-up for hiking or gear up for mountain biking. The trails around the lake offer the perfect mix of natural beauty and challenging routes.

Fishing: Looking for a bit more serenity? Cast a line into the peaceful lake and enjoy a quiet afternoon fishing.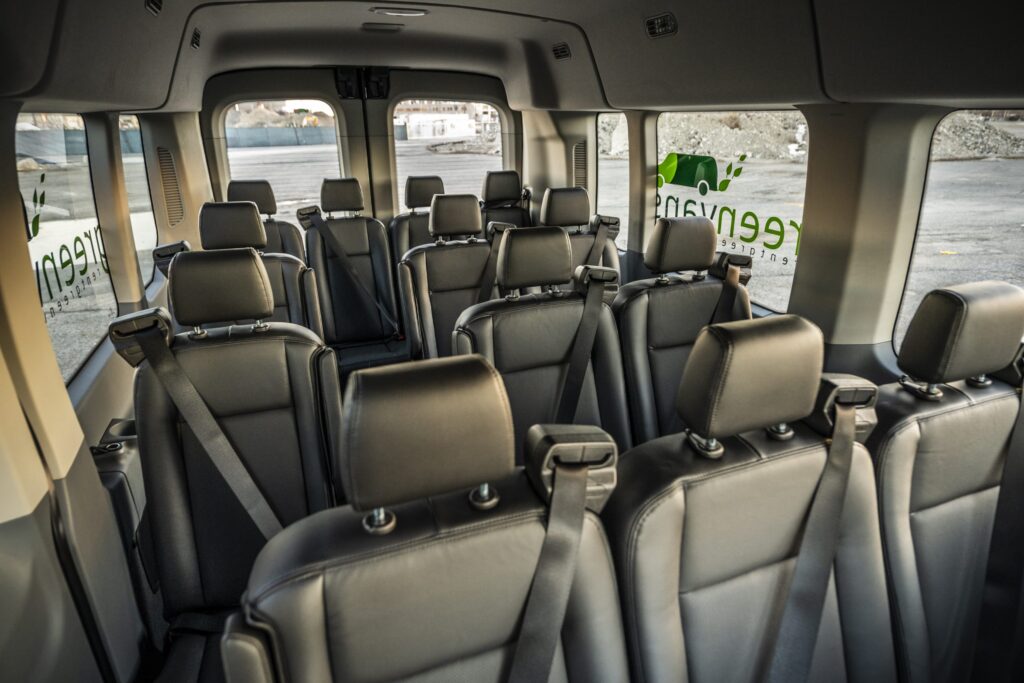 Beyond the Lake: Exploring the Charms of Maryland
Once you've soaked up the charms of Deep Creek Lake, Maryland's got plenty more in store for you. From cultural landmarks to natural wonders, there's a little something for every adventurer.
Swallow Falls State Park: About a 15-minute drive from the lake, you'll find Maryland's tallest free-falling waterfall. Swallow Falls State Park is a paradise for nature lovers, and the waterfall is truly a sight to behold.

Historic Downtown Oakland: Add a sprinkle of culture to your adventure. Explore the charming town of Oakland, located just a few miles away from the lake. Wander through the streets, visit the local shops, and enjoy the quaint small-town atmosphere.
Reflect, Unwind and Enjoy the Starlit Sky
When the sun goes down and the stars come out, get your friends together for a night under the sky. Light a bonfire, grill some burgers, and reminisce about the day's adventures.
Heading Back Home: Ending Your Road Trip To Maryland on a High Note
When your adventure ends, put all your things and memories, laughter, and shared experiences back into your 15 passenger van rental. The journey back to Philadelphia will be thrilling. There will be enjoyable summaries, detours, unplanned stops, and discussions about the next amazing getaway.
And, there you have it – a roadmap to trading the Philly hustle for Maryland's tranquil bliss. All it takes is a 15 passenger van rental from Greenvans in Philadelphia, your adventurous spirit, and a gang of like-minded professionals. Now, what are you waiting for? Call up your colleagues, ditch the tie, and embrace the adventure of a lifetime!