The Ultimate College Road Trip to Tampa, Florida. A Spring Break Guide
Picture this: the spring semester is in full swing, but you're already counting down the days until you can ditch the textbooks and head out on a much-needed break. Luckily, there's no better way to kick off your spring break adventure than with a road trip to Tampa, Florida. As a recent college grad, I've made the journey from Philly to Tampa multiple times, and I'm here to share my insider tips and tricks for a successful and memorable road trip. The most important piece of the puzzle: get yourself a van rental Philadelphia from Greenvans and make the most of your trip with your friends. 
Renting a 15 Passenger Van in Philadelphia
Let's start with the essentials. A 15 passenger van is the perfect ride for a group of college students on a budget. Check out these perks:
Built-in Socializing: A 15 passenger van rental is the ultimate way to ensure that you and your travel companions will have plenty of opportunities to socialize and bond during the long drive. With ample space to stretch out and chat, you'll be able to catch up with old friends or make new ones. It will be you and your friends – not you and your friends and an airplane full of strangers.

Room for Equipment: If you're planning on hitting the beaches or exploring the national parks, you'll need to bring along equipment such as surfboards, kayaks, or tents. Renting a 15 passenger van offers ample storage space for your gear, so you don't have to worry about leaving anything behind.

Split Costs: Renting a 15 passenger van can be cost-effective when split among a large group of people. The more people you have, the lower the rental and gas costs will be per person.

Freedom and Flexibility: A 15 passenger van rental gives you the freedom to create your own itinerary and make impromptu stops along the way. With a large rental van, you can explore new places, stay longer in a location, or make adjustments to your plans without worrying about missing a flight or rescheduling a rental car.

More Comfortable: A 15 passenger van rental offers more space and comfort compared to a small rental car. You'll have more legroom, space to stretch out, and a higher seating position, which is better for viewing the scenery.

Heard everything you need to hear? Book your van rental Philadelphia for Spring break right here! Read on if you'd like to know more



What to Do in Tampa
Now for the fun part. Tampa is a hub of excitement, with plenty of activities to keep you entertained. Here are a few must-see attractions:
Hit the Beaches: Tampa Bay is home to some of the most beautiful beaches in Florida, including Clearwater Beach, St. Pete Beach, and Honeymoon Island State Park. Soak up the sun, swim in the Gulf of Mexico, or try your hand at parasailing or jet skiing.

Visit Busch Gardens: If you're an adrenaline junkie, you won't want to miss Busch Gardens. This theme park is home to roller coasters, animal exhibits, and live shows that are sure to get your heart pumping.

Explore Ybor City: Ybor City is Tampa's historic district and is full of charm and character. Check out the historic brick streets, colorful buildings, and delicious Cuban cuisine.

Catch a Game: Tampa is home to several sports teams, including the Tampa Bay Buccaneers, Tampa Bay Rays, and Tampa Bay Lightning.
One of the perks about driving to your destination in your van rental Philadelphia is freedom and flexibility. If you flew your group down, you'd need to rent cars anyway, further splitting up your group. Keep everybody together for the whole journey. You never know when those special memorable moments in the van together will happen.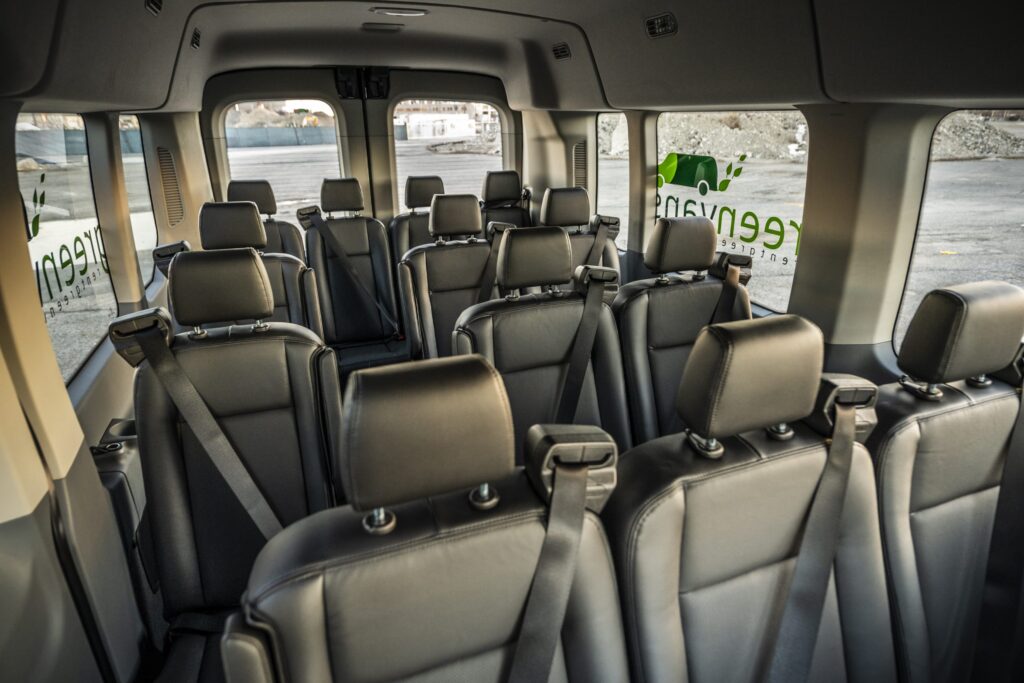 Where to Eat
No road trip is complete without some delicious eats. Tampa has plenty of tasty options to choose from, including:
The Columbia Restaurant: This iconic restaurant has been around since 1905 and serves up delicious Spanish cuisine. Don't miss the famous 1905 Salad or the Paella.

Ulele: For some waterfront dining, check out Ulele. This restaurant features a blend of classic and modern cuisine, with a focus on fresh seafood and local ingredients.

Datz: If you're looking for a trendy spot with comfort food, head to Datz. Try the Mac N' Cheese Burger or the Pork Belly Grilled Cheese for a unique and delicious meal.

La Segunda Central Bakery: For a quick bite, stop by La Segunda Central Bakery for a delicious Cuban sandwich or pastries.

Where to Stay
Tampa has a variety of lodging options to suit every budget and style:
The Barrymore Hotel: This hotel is located in downtown Tampa and features an outdoor pool, fitness center, and on-site restaurant.

The Godfrey Hotel: This boutique hotel is located on Tampa Bay and features a private beach, pool, and tiki bar.

Epicurean Hotel: For a luxurious stay, check out the Epicurean Hotel. This hotel is home to a spa, rooftop lounge, and a wine shop.
Find the Right Van Rental in Philadelphia for Spring Break
If you're looking for the ultimate spring break adventure, a road trip to Tampa is the way to go. With beautiful beaches, thrilling attractions, and delicious eats, Tampa has something for everyone.
Rent a 15 passenger van in Philadelphia from Greenvans, pack your bags, and hit the road for a memorable experience. Who knows, you may just end up falling in love with the city and wanting to make it your new home!
Contact Greenvans for all your 15 passenger van rental needs.