There's no better way to create cherished family memories than embarking on a road trip. Starting in Philadelphia, we embarked on an exciting journey through Ohio. Equipped with a spacious 15-passenger van rental from Greenvans, bound for intriguing museums and unique off-the-beaten-path attractions.
Join us as we recount our exhilarating odyssey through the Buckeye State, and let it inspire your next family vacation.
Day 1: Departure from Philadelphia, PA
Our adventure started bright and early in Philadelphia as we piled into our roomy 15-passenger van. With ample space for our sizable family, luggage, and snacks, we hit the open road bound for Ohio. Fully prepared for the discoveries awaiting us.
The trip from Philly to Cleveland spanned about seven hours. That gave us plenty of time for games, laughter, and pit stops at intriguing roadside attractions.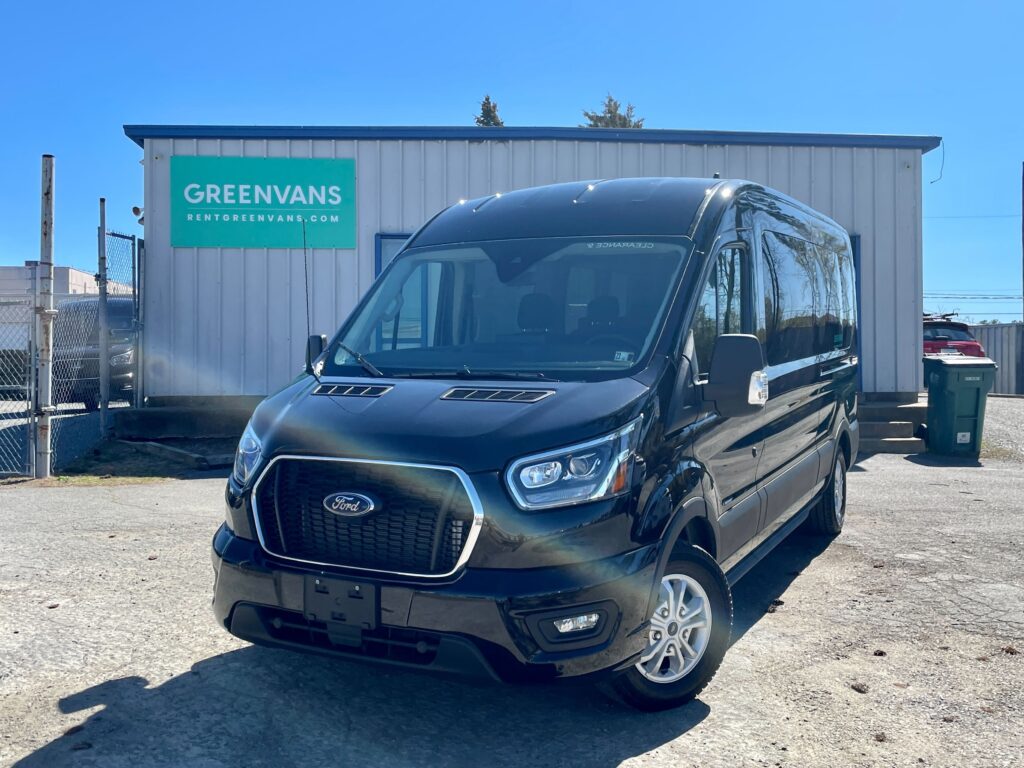 Day 2: Cleveland – Rock & Roll and Offbeat Attractions
Our first stop in Ohio was the city of Cleveland, where we hit the iconic Rock & Roll Hall of Fame. A haven for music enthusiasts, this interactive museum immerses visitors in the history and evolution of the rock genre. Showcasing legendary artists, instruments, and memorabilia, it was a journey through time that left us amazed.
Following this musical interlude, we embarked on an offbeat adventure to the A Christmas Story House. Familiar to fans of the beloved holiday film, this restored house is open for tours. It offers a nostalgic trip down memory lane. We reveled in reminiscing about the movie while exploring the meticulously preserved rooms and snapping photographs.
Another hidden gem in Cleveland, the quirky Cleveland Police Museum, captivated us next. Nestled within the Justice Center, this compact yet captivating museum delves into the history of Cleveland's police force. Vintage uniforms, equipment, and even a jail cell were among the intriguing exhibits on display.
Day 3: Akron – Quirky Museums and Hidden Gems
En route to Akron, serendipity led us to the Hartville Flea Market and Hardware—a colossal market teeming with treasures for bargain hunters and antique aficionados. Hours slipped by as we meandered through the stalls, uncovering unique finds and reveling in the bustling atmosphere.
Our Akron trip commenced with a visit to the Akron Fossils & Science Center. Tailored for families with young children, this interactive museum offers engaging exhibits and live science demonstrations. Dedicated to conveying the history of life on Earth through a biblical lens, it provided a distinctive educational experience.
Next on our list was Dr. Bob's Home, an essential site in the founding of Alcoholics Anonymous. A meticulously restored residence, it functions as a museum and a place of reflection for those on the path to recovery.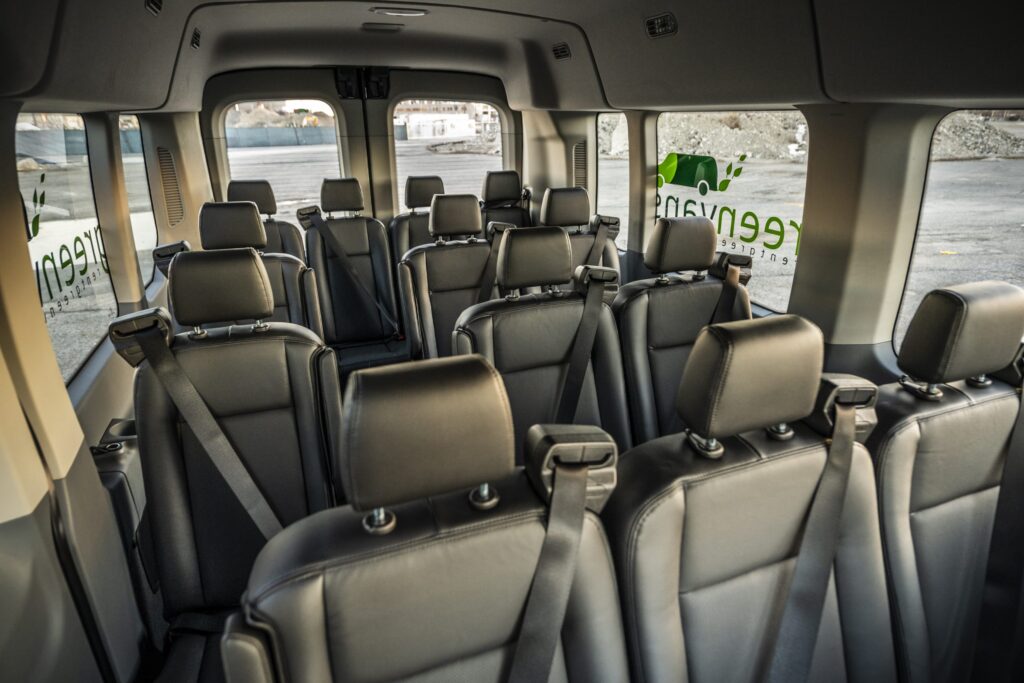 Day 4: Columbus – A Fusion of Art, Science, and Curiosities
Columbus, Ohio's capital, beckoned with a blend of museums and attractions. Our maiden voyage was to the Center of Science and Industry (COSI), where interactive displays thrilled both young and old. With hands-on exhibitions on space, energy, and even a functioning weather station, we were immersed in the world of science.
Post COSI, we ventured to the Topiary Park, a haven of living art inspired by Georges Seurat's painting, "A Sunday Afternoon on the Island of La Grande Jatte." Amidst the serene ambiance, we marveled at the intricate topiary sculptures.
Our final Columbus stop was the enthralling Ohio History Center, a museum that provides a comprehensive glimpse into Ohio's storied past. Exhibits on Native American history, the Civil War, and a meticulously recreated 1950s streetscape deepened our appreciation for the state's rich heritage.
Day 5: Dayton – Aviation, Antiques, and Unusual Discoveries
Dayton, the birthplace of aviation, had us explore the National Museum of the United States Air Force. Housing an awe-inspiring array of aircraft, from the Wright brothers' pioneering machines to modern stealth bombers, the museum offered interactive exhibits, a space shuttle, and a planetarium, captivating us with the wonders of flight.
Ohio Family Road Trip in a 15 Passenger Van Rental from Greenvans
Later in the day, we embarked on a journey at the Antique Mall at the Crossroads—a sprawling emporium boasting over 300 vendors. Vintage toys, clothing, rare coins, and furniture were among the treasures awaiting discovery, making for an enchanting trip down memory lane.
Our final Dayton stop was the Boonshoft Museum of Discovery, an eclectic museum featuring exhibits on natural history, science, and live animals. The kids loved the hands-on water play area, while the adults were drawn to the astronomy section, complete with a state-of-the-art planetarium.
Day 6: Cincinnati – History, Culture, and Underground Adventures
Our journey culminated in Cincinnati. We marveled at the architecture of Union Terminal, now the home of the Cincinnati Museum Center. The historic train station hosts several museums, including the Cincinnati History Museum and the Museum of Natural History & Science. Hours passed swiftly as we delved into the city's past and explored the diverse exhibits.
Another must-see attraction in Cincinnati was the American Sign Museum. This gem showcases the history of signage in the United States. Featuring hand-painted signs and dazzling neon creations. The displays and nostalgic ambiance transported our entire family to an era when signs were veritable works of art.
Before departing Cincinnati, we embarked on a tour of the city's subterranean history with the Queen City Underground Tour. We descended beneath the city streets to explore forgotten tunnels, secret crypts, and the remnants of a Prohibition-era distillery. The guide's captivating stories illuminated the city's past, etching an indelible memory in our minds.
Day 7: Hocking Hills – Nature's Beauty and Unusual Attractions
As our Ohio expedition drew to a close, we decided to take some time outdoors at Hocking Hills State Park. We hiked through lush woodlands, marveled at striking rock formations, cascading waterfalls, and tranquil gorges. The park's trails catered to various skill levels, making it an ideal retreat for families.
While in the Hocking Hills vicinity, we couldn't resist visiting the quaint Paul A. Johnson Pencil Sharpener Museum—a one-room wonder boasting the world's largest collection of pencil sharpeners, numbering over 3,400 unique specimens. Though diminutive in size, this offbeat attraction offered a delightful and amusing pit stop.
In Conclusion: Here's the best way to take a family road trip to Ohio
Our family's Ohio road trip was a tapestry woven with memorable experiences. We experienced everything from museums to unique off-the-beaten-path attractions. The spacious 15-passenger van rental from Greenvans proved to be the perfect vehicle. The large van accommodated our family and all our essentials with ease.
If you're thinking about a family road trip in the near future, consider an excursion through Ohio. Make that trip even more special and travel together in a passenger van rental from Greenvans.

An educational and memorable journey awaits. With its diverse range of attractions, rich history, and stunning natural beauty, the Buckeye State offers something for everyone.
Reach out today for your van rental needs, and embark on your own Ohio adventure.