Exploring Whiteface Mountain in Wilmington, NY
Have you ever wanted to take a road trip with your friends? Well, why not make a weekend getaway out of it and explore some new places? There are few things more fun than getting a group of friends to travel together to a destination you've never explored before. Here's your chance to rent a van in Richmond and get all of your friends together for an adventure.
It's time to plan a road trip from Richmond, VA, to Whiteface Mountain in Wilmington, NY. Not only is this an exciting way to spend the weekend, but it provides the perfect opportunity to explore one of the most beautiful and spectacular parts of the country.
Road Tripping It!
The adventure begins right after you load up a large group of your closest friends into your 15 passenger rental van from Greenvans. With snacks at hand and music blasting, you will make your way northeast toward Wilmington, NY.
The drive itself is about 500 miles but don't let that deter you; road trips are all about enjoying the journey as much as the destination. You can make stops along the way so that everyone can stretch their legs and explore different areas of Virginia before heading into New York State.
The beauty of renting a Ford Medium Roof Transit passenger van in Virginia from Greenvans is that there will be more than enough space for you and all of your travelers to spread out and stretch out. You'll have enough space to bring everybody who wants to go and pack everything you need to enjoy your time together.
When you arrive at Whiteface Mountain, there are plenty of activities for large groups such as yours. Whether you're looking for outdoor activities like hiking or skiing or indoor activities like shopping and dining, there is something for everyone in this picturesque mountain town. Here are some of the top things that we recommend doing while in Wilmington, NY:
Hiking
Nestled in the Adirondack Mountains, Whiteface Mountain is easily one of the most popular hiking destinations in New York State. With over 35 miles of trails ranging from beginner to expert levels, there is no shortage of options available.
The most popular trail is the "Mt. Jo Lookout," which offers stunning views of the surrounding mountains and valleys. For hikers looking for a more challenging hike, the "Lake Placid Trail" winds through the woods and offers a difficult ascent to the summit. No matter what your skill level, there is sure to be a trail that you will enjoy at Whiteface Mountain.
Skiing
Skiing is one of the absolutely best ways to enjoy the winter months. There's something about hurtling down a snow-covered slope that gets the heart pumping and the adrenaline flowing.
And when you're surrounded by the stunning scenery of Whiteface Mountain, it's an even more exhilarating experience. Skiing is also a phenomenal way to get some exercise and fresh air, both of which are essential during the winter months. So if you're looking for a way to beat the winter blues, make your way to Whiteface Mountain and hit the slopes! With ski lifts that run daily until 7 pm, you can enjoy skiing even when the sun sets over Whiteface Mountain.
Shopping & Dining
If outdoor activities aren't your thing, then why not check out some local shops and restaurants in downtown Wilmington? From cozy cafes to upscale boutiques, there is something for everyone here, so be sure to take advantage of all that downtown has to offer during your stay in Wilmington.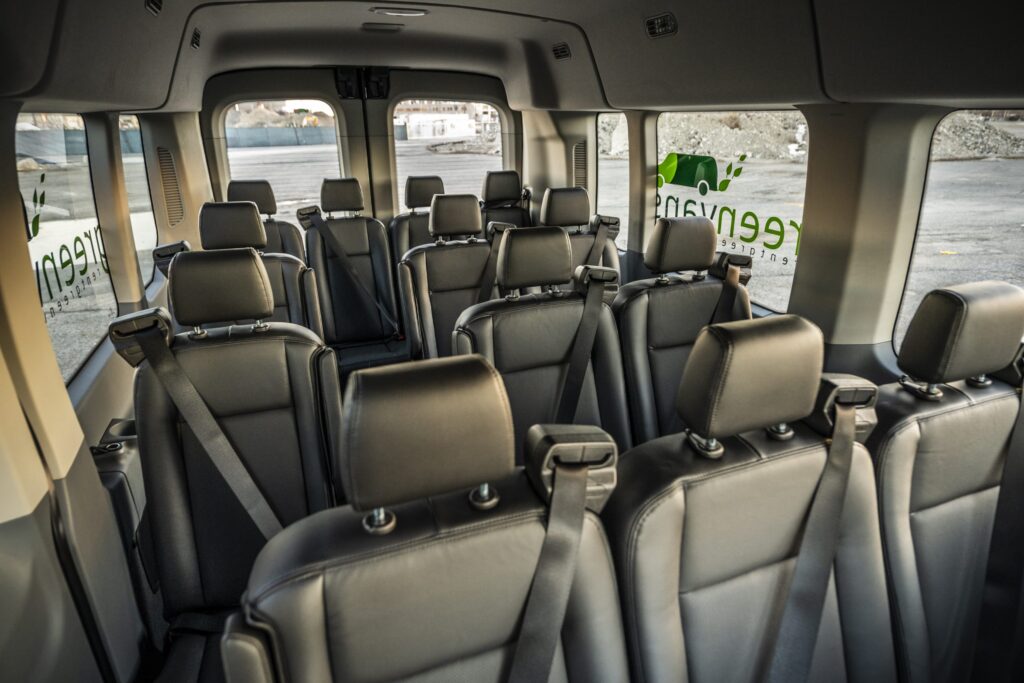 Passenger vans for rent in Richmond, Virginia
Trying to plan an unforgettable weekend with your friends? Looking to try something new for an adventure with a large group of people? Greenvans has you covered with the vehicle you need and the service that makes you feel like your trip is important.
Whiteface Mountain provides the perfect setting for an unforgettable weekend getaway. With its stunning views, a wide variety of activities, and a quaint downtown area, you can guarantee that you and your friends will be talking about this road trip long after it's over!

So what are you waiting for? Pack up the van and get ready for the adventure of a lifetime!
Greenvans is proud to announce that we're bringing our highly regarded level of service and quality to Richmond Virginia. Having trouble finding a quality van rental in Virginia? Greenvans has exactly what you're looking for.
Contact us today for all your 15 passenger van rental needs and make your road trip to Whiteface Mountain a reality!
Happy travels, and enjoy your time spent exploring Whiteface Mountain in Wilmington, NY!
---
---