'Tis the Season to Paintball in Strasburg, Virginia!
Are you looking for the perfect winter road trip for a large group of friends? Look no further than Strasburg, Virginia! This small town is just a few hours from Richmond and has plenty of outdoor activities to entertain your group. But, of course, one of our favorite activities is paintballing. Gather your friends together, book your passenger van rentals in Richmond from Greenvans and have a paintballing adventure!
Winter Paintballing: A Different Kind of Fun
As the temperature cools and winter approaches, people tend to think outdoor activities like paintballing become inaccessible. But what if we told you that investing in winter-friendly gear and playing paintball when it's cold could be an even more exciting experience than in the summer? Grab your thermals, and let's find out how paintballing is different and more fun, interesting and exciting in the winter.
The Change of Scenery & Strategy
Playing paintball during the winter season brings with it a change of scenery. Snow covered fields and frozen lakes can add a unique twist to your game as you become familiarized with new terrain.
Additionally, adapting to these changes requires some strategic shifts to play effectively. You may have mastered the terrain during warmer months, but playing on a snowy field or navigating across ice on a frozen lake will require some adjustments. On the other hand, this means you'll have plenty of opportunities to try out new strategies while still having fun.
Whatever strategy you take, getting your whole crew there together is part of the adventure you're trying to create. A 15 passenger van rental in Richmond from Greenvans is exactly what you need to get everyone there together. Check out our passenger van rentals in Richmond, VA today!
A New Layer of Gear
Worried about braving the cold? Don't be – there are several options available for stylishly keeping warm while playing paintball during colder months. Investing in cold weather gear such as thermal underwear and padded jackets can make all the difference when it comes to comfort and mobility.
Don't forget gloves, hats, and face masks, too. They will help protect from windburns and frostbite while providing extra padding for those inevitable collisions with trees, rocks, or other players!
An Adrenaline Rush Like No Other
Winter paintballing offers an adrenaline rush from trudging through deep snowbanks to breaking through thin ice sheets. It helps create an atmosphere of total immersion where players can experience a feeling of true adventure that only comes with this type of extreme weather condition.
Add this heightened sensory experience along with trying something new that challenges you physically, mentally, and emotionally while also engaging your sense of curiosity. Now you have all ingredients for an unforgettable day of winter paintballing!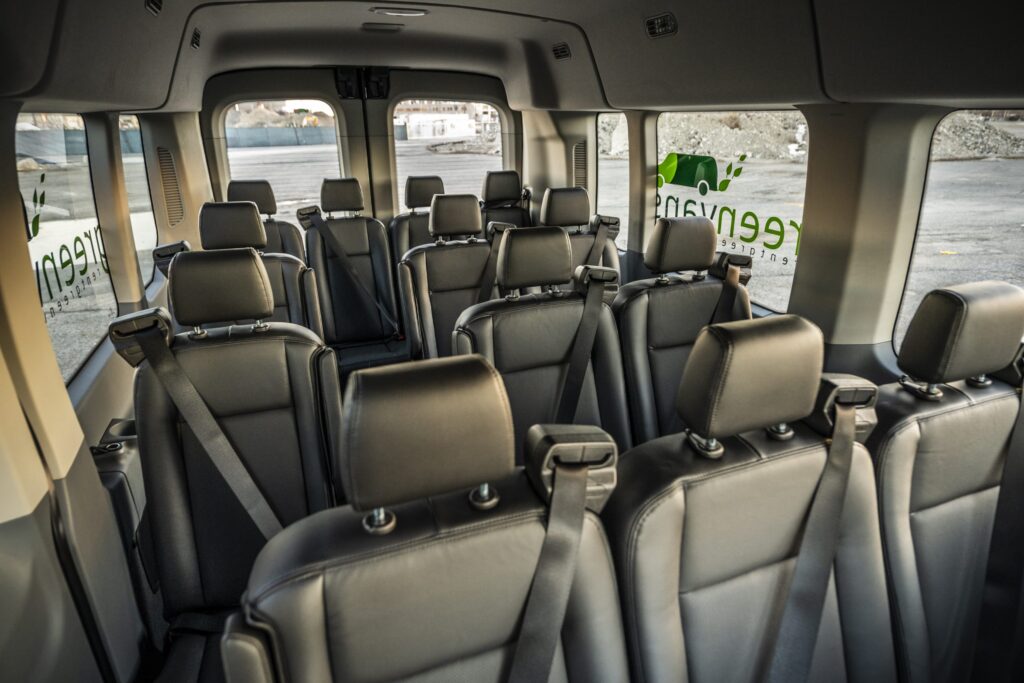 Snowy Fun: Paintballing in Strasburg
Paintballing at Skyline Paintball in Strasburg is a great way to get out of the city and have some fun with your friends. Once you've found the right passenger van rentals in Richmond for you and all of your friends, you know exactly where to go.

Whether you're an experienced player or a beginner, plenty of options are available to accommodate all skill levels. The local fields offer different missions and game modes that will test your skills while ensuring everyone has a great time. There are also various rental packages ranging from basic rentals to full-service packages that include guns, masks, and other gear. So if you don't own any equipment or want to try something new, these packages are perfect for you!
But it doesn't stop at paintball — there are many other activities around town as well. Whether it's exploring the downtown area or trying out one of the local restaurants, there is something for everyone in Strasburg. If you rent a 15 passenger van for your group, you can easily explore all that the town offers. No worries about parking half a dozen different cars or trying to keep everyone together.
Where to Find Passenger Van Rentals in Richmond for the Ultimate Large Group Experience
Greenvans has exactly what you're looking for! With a fleet of brand new 2023 Ford Transit Medium roof 15 passenger van rentals in Richmond, we have the van you need to move your whole group of friends.

Winter paintballing may seem intimidating at first thought but fear not! Taking into account proper safety precautions such as wearing cold weather gear will ensure that you have a safe yet thrilling time outdoors.

From embracing new terrain possibilities to developing creative strategies while immersing yourself completely in the environment, winter paintball games bring excitement levels like any other! So grab your thermals and get ready for some awesome winter paintball action.Contact Greenvans for all of your 15 passenger van rental needs in Richmond, Va. Whether your group is planning a paintball trip or any other expedition, we have the perfect 15 passenger van rentals for you!
Our absolutely awesome staff and 24/7 customer service are here to make sure you get where you need to go safely and comfortably. We look forward to hearing from you soon!
---