From Providence, Rhode Island to the Smoky Mountains: Van Rental Road Trip Tips to Get You There
I was really excited when my friends and I decided to take a road trip to the Smoky Mountains. We had all wanted to visit for years, and this seemed like the perfect opportunity. So I started doing some research on what to do and how to make the most of the trip. I quickly realized that renting a 15 passenger van in providence would be the best way to go. Renting a van for the trip would be more affordable than splitting up the cost of multiple cars. It would also give us all more room to spread out. I researched the best van rental agency in Providence and found Greenvans. They are the perfect option for exactly what I was looking for.
A van rental can be a great way to save money when traveling with a group of people. Before you rent a van, you should keep a few things in mind to make sure the trip goes smoothly.
Are you thinking about doing a trip with your friends to the Smoky Mountains? Here are a few tips to make sure it's a success:
Saving Money by Renting a Van from the Right Van Rental Agency in Providence
Renting a van is a great way to save money on group travel. You can split the cost of the rental and gas between everyone in your group. This is almost always much less expensive than everyone booking their own flights or taking their own cars.
Plus, traveling together is the best way to make the most of a group trip. The experience isn't confined to just the dinners out or the activities you've planned. You never know what kind of great moments happen in the van, together, on the way there, the way back, and every trip in between.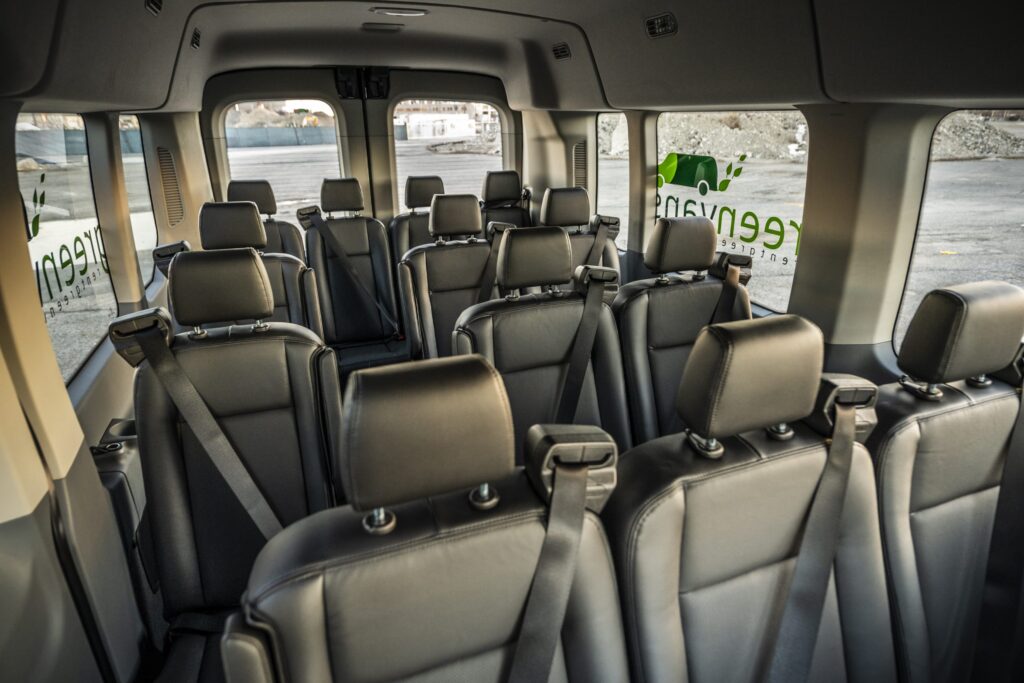 Make sure you pick the right van rental agency to be your partner as you plan your trip. 15 passenger rental vans are specialty vehicles. If you're looking for a passenger van, you're looking for a specific vehicle for a specific purpose. There's not a lot of margin for error in what you specifically need.
Focused & Specialized. It Matters.
If you rent a passenger van from a larger vehicle rental agency, you run the risk of not getting exactly the vehicle you need. It's possible that you will show up to the rental counter of a major car rental chain and the agent tells you they're sold out of the vehicle class you reserved.
I can't begin to explain the number of times people they call us in a crisis after they've been offered two minivans in place of a 15 passenger van at the counter of a major airport car rental company. When you've book a sedan, it's easy to accommodate and put you in another similar vehicle that's available. Not so with a speciality vehicle like a 15 passenger van. 
Greenvans ONLY rents 15 passenger Ford Medium Roof Transit Vans. That means the van you reserve is the van you get, guaranteed. Greenvans is truly a van rental agency in Providence. They are not a vehicle rental company that has a few vans in a fleet of hundreds of different vehicle types.
This might seem like a small detail to consider, but it makes a big difference when you've planned a whole trip centered around a very specific vehicle need.
Bottom Line: Work with a Van Rental Agency That Knows How Important This Trip is to You
Renting a passenger van for a road trip is a great way to save money and enjoy the journey. Just be sure to map out your route, plan your stops, pack snacks and drinks, set some ground rules, and have fun!
And for all your 15 passenger Van needs, Greenvans is the van rental agency in Rhode Island you're looking for. This is a company all about exceptional customer service. They believe in being true travel partners, and will do everything they can to make your rental experience easy and seamless.
Reserve your 15 passenger van rental in Providence with Greenvans today!
---