Discover Old Florida Charm
If you're looking for a memorable family road trip from Richmond, VA to St. Augustine, Florida, you're in for a treat. This travel guide will help you plan the perfect journey filled with history, beautiful landscapes, and exciting adventures. With a spacious 15 passenger van, you'll have room for the whole family and all your vacation essentials. Let's get started on your epic adventure!
Preparing for Your Epic Family Road Trip
Before you hit the road, proper preparation is essential. Create a comprehensive checklist of everything your family needs for the trip, including clothing, toiletries, snacks, and entertainment. Pack road trip games, favorite tunes, audiobooks, and portable devices to keep everyone entertained during long stretches of driving.
Don't forget to assemble a road trip emergency kit with essentials like a spare tire, jumper cables, tools, a first aid kit, and a flashlight. Consider renting a comfortable 15 passenger van in Richmond to ensure everyone travels in comfort and all necessities are within easy reach.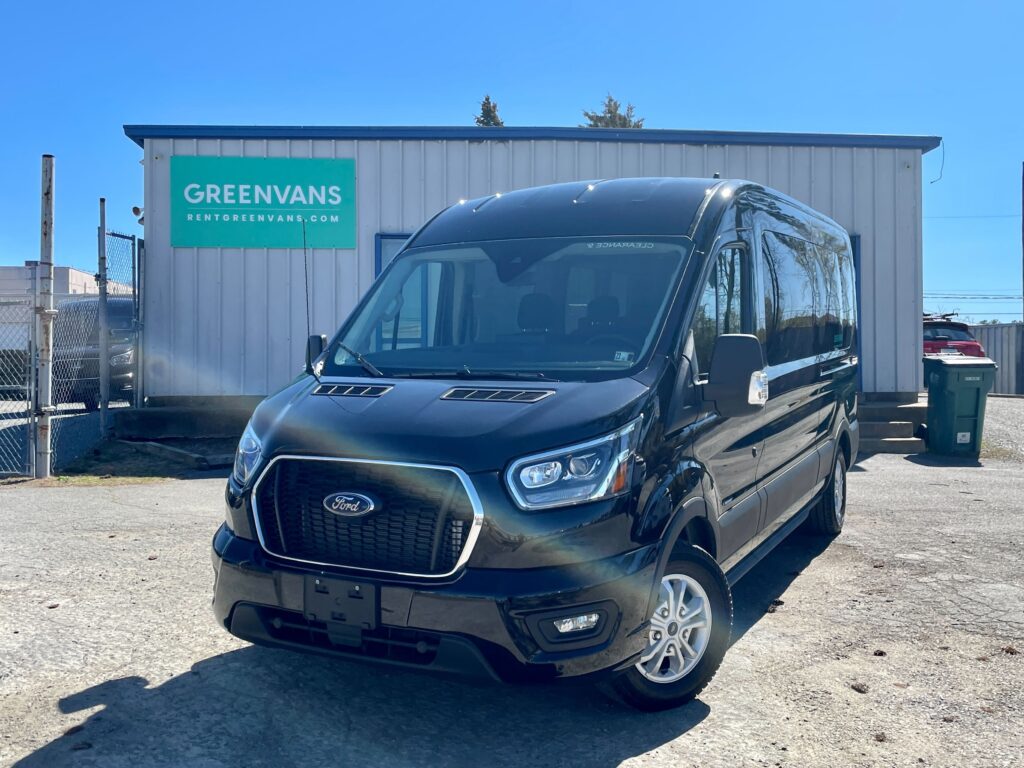 The Great American Roadway: Richmond to St. Augustine Road Trip
As your family adventure begins in Richmond, you'll feel the excitement build with every mile you cover. Along the way, you'll encounter diverse landscapes and fascinating pit stops to enhance your journey:
Savannah, Georgia: Break up the trip and stretch your legs in this charming city filled with southern charm and rich history. Explore Forsyth Park, stroll through historic squares, and enjoy a delicious meal at Mrs. Wilkes' Dining Room. Savannah's Historic District, cobblestone streets, and beautiful architecture create a magical experience.
Jacksonville, Florida: Before reaching St. Augustine, make a pit stop in Jacksonville. Visit the Museum of Science & History for fascinating exhibits or take a detour to the Catty Shack Ranch Wildlife Sanctuary for an up-close encounter with endangered big cats.
Stepping Back in Time: Arriving in St. Augustine
As you enter St. Augustine, you're not just arriving at your destination; you're traveling back in time. This oldest city in the U.S. is a treasure trove of historic sites, enchanting cobblestone streets, and beautiful beaches. Here are some must-see attractions to fully enjoy the historic charm:
St. Augustine Lighthouse & Maritime Museum: Climb 219 steps to the top of the lighthouse for panoramic views and explore the maritime museum to learn about the area's seafaring history.

Castillo de San Marcos National Monument: This oldest masonry fort in North America offers historical reenactments and stunning sea views.

St. Augustine Pirate & Treasure Museum: Dive into the golden age of piracy with interactive exhibits and authentic artifacts.

St. Augustine Alligator Farm Zoological Park: See every species of alligator, crocodile, caiman, and gharial, along with other reptiles and exotic animals.
Savoring the Local Flavor and Creating Lasting Memories
No family vacation is complete without indulging in local cuisine. St. Augustine offers a variety of dining options to satisfy every palate:
Columbia Restaurant: Experience Spanish and Cuban cuisine in a historic setting at this Florida institution.

Catch 27: Seafood lovers will delight in fresh, locally sourced dishes with innovative flavors.

The Hyppo: Treat your sweet tooth to gourmet popsicles with over 450 unique flavors.
Lastly, capture the memories of your trip with lots of photos. These shared smiles and beautiful sights are the moments that will last a lifetime, allowing you to relive your family road trip anytime you want.
Concluding the Journey: A Timeless Vacation
A family road trip from Richmond, VA to St. Augustine, Florida, is an adventure, a history lesson, a culinary delight, and an opportunity for family bonding all rolled into one. Make sure your journey is comfortable and safe by opting for a spacious 15 passenger van rental in Richmond.
Now is the perfect time to create timeless memories with your family. Gather your loved ones, plan your route, and embark on an unforgettable adventure to St. Augustine, Florida. Contact Greenvans in Richmond today for all your 15 passenger van rental needs. Make this road trip one for the history books. Safe and happy travels!