Rent a 15 Passenger Van in Virginia for the Ultimate Road Trip Experience
It's finally almost that time of year: Spring break. And you're probably looking for the perfect destination to escape the stress of life. If you're looking for a unique and exciting adventure, consider taking a road trip from Richmond, Virginia, to the beautiful coastal city of Savannah, Georgia. What's the best way to travel to Savannah, you ask? If you live in the Richmond area, consider a 15 passenger van rental in Virginia from Greenvans.
There's no better way to travel than in a large passenger van packed with all of your friends!
With miles of sandy beaches, historic landmarks, and mouth-watering food options, Savannah has something for everyone.
Hit the Beaches 
Savannah is located on the coast of Georgia and is home to some of the most beautiful beaches in the area. Whether you're looking for a quiet spot to relax or a more active beach for watersports, Savannah has you covered. Here are some of the top beaches to check out:
Tybee Island Beach. This popular beach destination is located 20 minutes from downtown Savannah. It offers wide sandy beaches, water sports, and a vibrant local scene with many restaurants and bars. You can also explore the Tybee Island Lighthouse or the nearby historic Fort Screven.

Hilton Head Island. This beautiful island is located an hour and a half from Savannah. It is a perfect destination for those looking for a more upscale experience. It features miles of pristine beaches, world-class golf courses, and high-end restaurants and shopping. You can also visit the Coastal Discovery Museum or the Pinckney Island National Wildlife Refuge.

St. Simon's Island. This charming island, located about two hours from Savannah, offers visitors a peaceful retreat with quiet beaches and a charming historic district. You can visit the St. Simon's Lighthouse or explore the nearby Fort Frederica National Monument.
If you're a beach person, you know that a large group of friends requires a lot of stuff when you're hitting the beach. That's why a 15 passenger van rental in Virginia is the perfect beach vehicle. You have plenty of space in the back of the van, especially if Greenvans removes the back row or two rows of seats for you to make space for beach chair, umbrellas, coolers, and all the good stuff.

Discover Savannah's History 
Savannah has a rich history and is home to many historic landmarks and buildings. You can explore the city's past by visiting some of these popular attractions:
The Mercer Williams House Museum. This beautiful historic mansion was the setting for the book and movie "Midnight in the Garden of Good and Evil." You can take a fully guided tour to learn more about the history of the home and its infamous inhabitants.

The Cathedral of St. John the Baptist. This stunning cathedral is a must-see attraction, with its intricate stained-glass windows and impressive Gothic architecture.

The Juliette Gordon Low Birthplace. This historic house is the birthplace of the Girl Scouts of the USA's founder, Juliette Gordon Low. You can take a tour to learn more about her life and legacy.

The Owens-Thomas House and Museum. This beautiful historic home was designed by the English architect William Jay in the early 19th century. It features stunning details and beautiful gardens.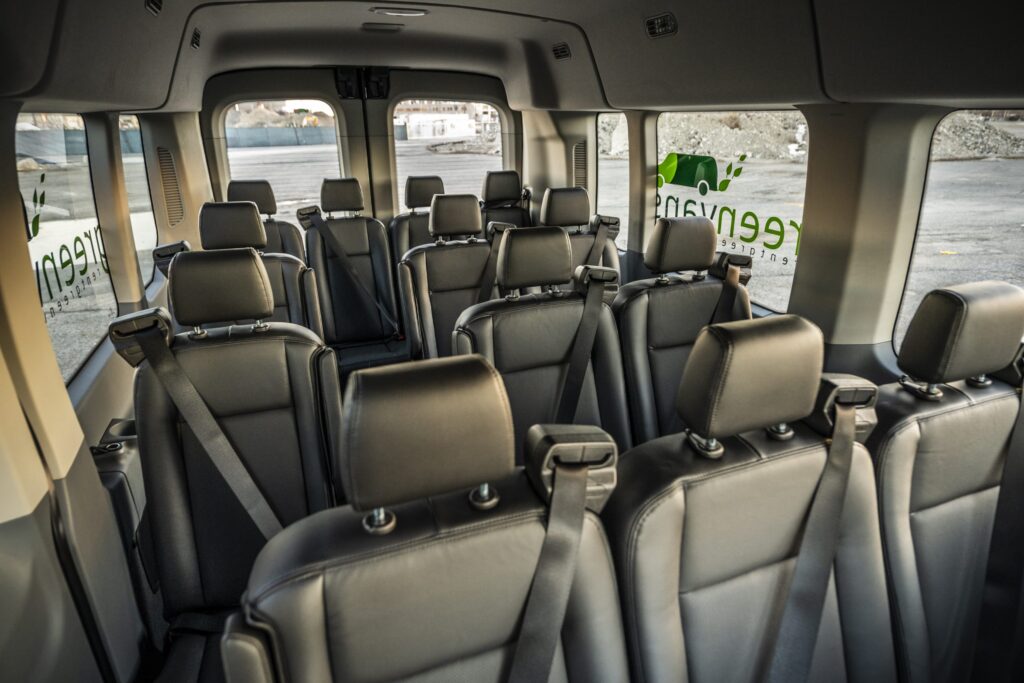 Sample the Local Cuisine 
Savannah is known for its delicious southern cuisine and seafood. Here are some popular spots that college students shouldn't miss:
The Olde Pink House. This restaurant, located in a historic mansion, offers classic southern dishes like fried green tomatoes and shrimp and grits.

Mrs. Wilkes Dining Room. This family style restaurant is a Savannah institution, serving up southern classics like fried chicken, mac and cheese, and yep, definitely some collard greens too. Be prepared to wait in line, but trust us – it's worth it.

Leopold's Ice Cream. This beloved ice cream parlor has been serving up sweet treats since 1919. Try the signature Tutti Frutti or the classic Chocolate Chewies and Cream.

The Crystal Beer Parlor. This historic restaurant and bar has been a Savannah staple since 1913 and offers classic American fare, including burgers, sandwiches, and seafood.
Explore the Outdoors 
Savannah is surrounded by beautiful natural landscapes, and there are so many opportunities to explore the outdoors during your spring break trip. Here are some options to consider:
Forsyth Park. This 30-acre park in the heart of Savannah is a popular spot for picnics, sports, and relaxation. Be sure to check out the iconic Forsyth Park fountain and take a stroll through the beautiful gardens.

Savannah Botanical Gardens. This 10-acre garden is a peaceful oasis in the heart of Savannah. It features a variety of plant collections, including camellias, roses, and a Japanese garden.

Skidaway Island State Park. This beautiful state park is located just 20 minutes from Savannah and offers hiking trails, kayaking, and birdwatching. You can also explore the nearby Wormsloe Historic Site, which features a stunning oak-lined avenue.

Oatland Island Wildlife Center. This wildlife sanctuary is located just outside of Savannah and features a variety of native animals, including alligators, otters, and birds of prey. You can take a guided tour or explore the nature trails on your own.

Rent a 15 Passenger Van in Virginia from Greenvans for the Perfect Road Trip With Your Friends
A road trip from Richmond, Virginia, to Savannah, Georgia, is the perfect spring break adventure for college students looking for a mix of beaches, history, food, and outdoor activities. With so many options for things to see and do, it's sure to be a trip you'll never forget.
Traveling in a 15 passenger van rental from Greenvans in Virginia with your closest friends will only add to the fun and excitement.
Check out our brand new 2023 Ford Medium Roof Transit Vans here!

Contact Greenvans for all your van rental needs and start planning your ultimate spring break getaway to Savannah!