Planning an amazing trip with your friends and you need a large vehicle to transport everybody together over a long distance? What you need is a 15 passenger van rental for you, your friends, and all of your gear. If you're wondering, where can I rent a van in Richmond, VA, you're in luck as Greenvans has your travel solution right here!
Greenvans specializes in 15 passenger vans. We carry one size and style van that can be configured in a number of different ways. That means the van you reserve is the van you get, guaranteed! No last minute switches or cancellations.
We're a specialized van rental agency, that means we ONLY deal with customers who need to rent large passenger vans, making us quite the experts in large group travel and the needs that come along with that type of travel.
Read on to learn a little more about the kinds of adventures we help our customers embark on.
Embark on an Epic Caving Adventure with Friends from Richmond, Virginia
Are you looking for an extraordinary outdoor adventure to share with your friends? Richmond, Virginia is the perfect starting point. Head to Mammoth Cave National Park in Kentucky for an epic caving expedition.
The good news is that a spacious 15 passenger van rental can comfortably accommodate your entire group, making transportation a breeze. In this blog post, we'll guide you through planning and executing the ultimate group caving adventure that will create lasting memories for you and your friends.
Discover the Wonders of Mammoth Cave National Park, Kentucky
Mammoth Cave National Park is located approximately 7 hours away from Richmond, Kentucky. It is home to the longest-known cave system in the world. With over 400 miles of mapped passageways, the park offers a unique and awe-inspiring experience for spelunking enthusiasts. The cave's diverse formations, rich history, and otherworldly beauty make it the perfect destination for an memorable group adventure.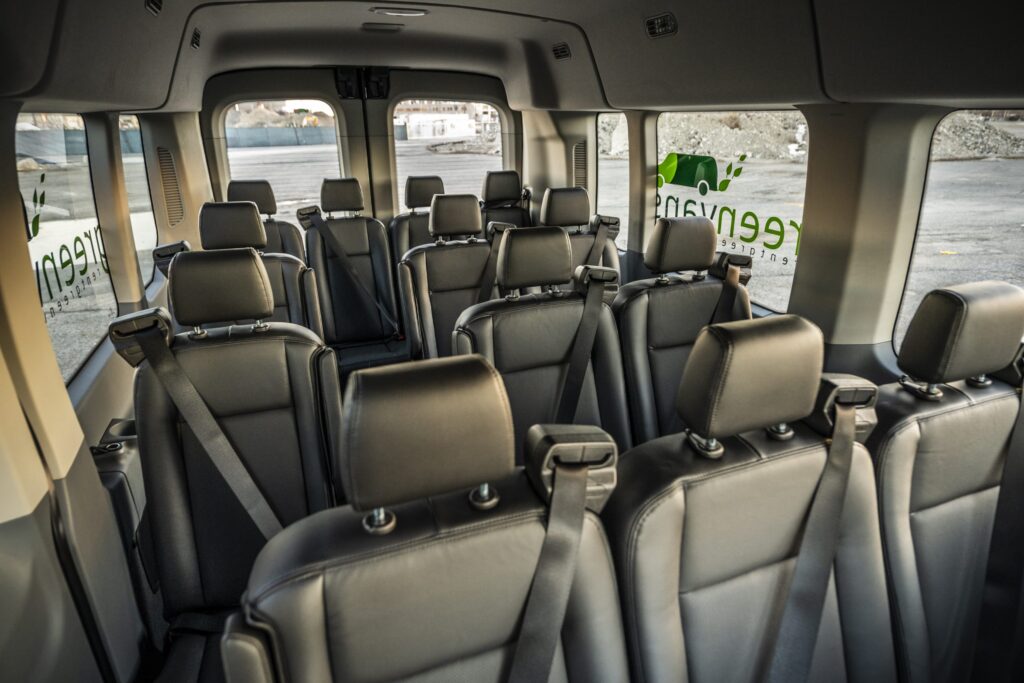 Cave Tours
Mammoth Cave National Park offers a variety of guided cave tours, ranging from easy strolls to physically challenging expeditions. Some of the most popular tours include:
1. Historic Tour: This 2-mile, 2-hour tour takes visitors through the cave's most famous passageways, showcasing its rich history and unique formations, such as the Bottomless Pit, Giant's Coffin, and Mammoth Dome.
2. Domes and Dripstones Tour: This moderate 2-hour tour offers a fascinating look at the cave's diverse formations, including stalactites, stalagmites, and other incredible features.
3. Wild Cave Tour: For experienced cavers seeking a more challenging experience, this 6-hour, 5-mile tour explores the cave's lesser-known areas, requiring participants to crawl, climb, and squeeze through tight spaces.
Above-Ground Activities
In addition to its unique cave system, Mammoth Cave National Park offers many above-ground activities. The park's 52,830 acres encompass diverse ecosystems, including lush forests, serene rivers, and rolling hills. Here are some popular above-ground activities to enjoy during your visit:
1. Hiking: With over 84 miles of well-maintained trails, the park offers plenty of hiking options to suit various fitness levels and interests. Popular trails include the Green River Bluffs Trail, Cedar Sink Trail, and the Mammoth Cave Railroad Hike & Bike Trail.
2. Canoeing and Kayaking: The Green River and Nolin River, which flow through the park, provide excellent opportunities for canoeing and kayaking. Paddle along the peaceful waterways, taking in the breathtaking scenery and abundant wildlife.
3. Camping: Mammoth Cave National Park has several campgrounds, including the Mammoth Cave Campground, Houchin Ferry Campground, and Maple Springs Group Campground, providing convenient and comfortable options for your group to spend the night under the stars.
Enjoy the Benefits of a 15 Passenger Van Rental
Where can I rent a van in Richmond, VA? A 15 passenger van rental in Richmond from Greenvans is the perfect transportation solution for your group's caving adventure. Check out why a 15-passenger van rental in Richmond is a total game-changer for your crew's underground escapade:
1. Keep the crew together. Traveling in a 15-passenger van means your entire cave crew can cruise together. Making sure nobody misses out on the pre-cave hype and group vibes.
2. Pack it all in. With loads of storage, you can bring along all the essentials. Spelunking gear, camping equipment, and plenty of extra clothes for an exciting and epic cave trip.
3. Save some bucks and go green. Traveling together in one van helps you cut down on gas money, parking fees and even reduces your carbon footprint.
4. Connect on the road. The spacious van is perfect for trading cave stories, playing games, and bonding over your shared passion for underground adventures.
For your next group caving mission, remember the perks of a 15-passenger van rental to level up your spelunking experience. Happy caving!
Bottom Line: Where Can I Rent a Van in Richmond, VA
A caving adventure at Mammoth Cave National Park in Kentucky is a fun experience that you and your friends will cherish for years to come.
Renting a 15 passenger van from Greenvans in Richmond, Virginia ensures a comfortable and convenient journey for your entire group. With thorough planning, the right gear, and a spirit of adventure, your caving expedition will be a resounding success. So gather your friends, rent that van, and embark on the adventure of a lifetime!