My family traveled from Rhode Island to Florida to visit relatives last Thanksgiving. To save money, we decided to rent a 15 passenger van in Providence and drove straight through, taking turns at the wheel. It was a long but ultimately rewarding trip that I'll never forget. Here's what we learned along the way:
If you're planning to do the same this Thanksgiving, and take your family to Florida for the Holidays, then you'll definitely want to read this one!
Lessons Learned
1. Plan your route in advance and take into account rest stops, gas stations, and potential traffic delays. Nothing is worse than being caught in a jam with no end in sight.
2. Pack snacks and drinks for the drive. This will save you money and keep everyone from getting hangry.
3. Bring entertainment for the kids (and adults!). A cross-country road trip can get boring, so it's important to have some games or movies on hand to break up the monotony.
4. Have a first-aid kit handy in case of emergencies. You might not want to think about bad things happening but emergencies happen in a moment and without warning. The best way to plan for these events is to plan ahead.
5. Make sure your insurance is up to date and that you have all the necessary documents for your rental van. Learn more about optional insurance coverage through Greenvans for yout 15 passenger rental van here.
---
How to Pull It Off Like a Pro
Now that we have some of my lessons down, let's talk about some things that will make your big adventure even better. Here are some super helpful and simple tips to guide you along the way:
---
Choosing the Right Passenger Van Rental for Your Trip
If you're traveling with more than ten people, you will need a van to accommodate everyone comfortably. That's why we recommend renting a 15 passenger van rental with the back row of seats removed for your trip to Florida. Not only will everyone have plenty of room to stretch out, but you'll also have enough space for all your luggage.

If you're worried about finding a 15 passenger van rental in Providence that's big enough for your whole family, don't worry! We've got you covered. Just give us a quick call, and we'll be more than happy to help you find the perfect van for your needs.
Packing for Your Trip
Now that you've got the right vehicle for your trip, it's time to start thinking about what you'll pack. Of course, you'll want to bring enough clothes for everyone in your family, but don't forget to leave some room in your van for other essentials like food, games, and activities. And speaking of food, pack plenty of snacks and drinks for the road. Trust us, nobody wants to hear "Are we there yet?" every five minutes!
Navigating Your Way Through Traffic
One of the most challenging things about any road trip is dealing with traffic. If you plan ahead and avoid peak travel times, you can make things a lot easier on yourself.

For example, if you're leaving Rhode Island on a weekday morning, aim to hit the road by 6:00 AM. That way, you can avoid rush hour traffic and get a head start on your journey. Alternatively, if you're leaving Florida on Sunday afternoon, plan to hit the road no later than 2:00 PM so you can miss the bulk of holiday traffic.

Bottom Line
All in all, we had a fantastic time on our road trip in our passenger van rental from Rhode Island to Florida. We bonded as a family, experienced new things, and made great memories that we'll cherish for years to come.

I would definitely recommend this type of vacation to anyone looking to travel on a budget! Taking a road trip with your family can be a great way to spend quality time together. Before you hit the open road, there are a few things you need to take care of first.

Choose the right vehicle and pack everything you need for the journey. Thankfully, we've got you covered on both fronts! Just follow the tips outlined in this blog post, and you'll be well on your way to planning the perfect Thanksgiving road trip. Happy travels!
---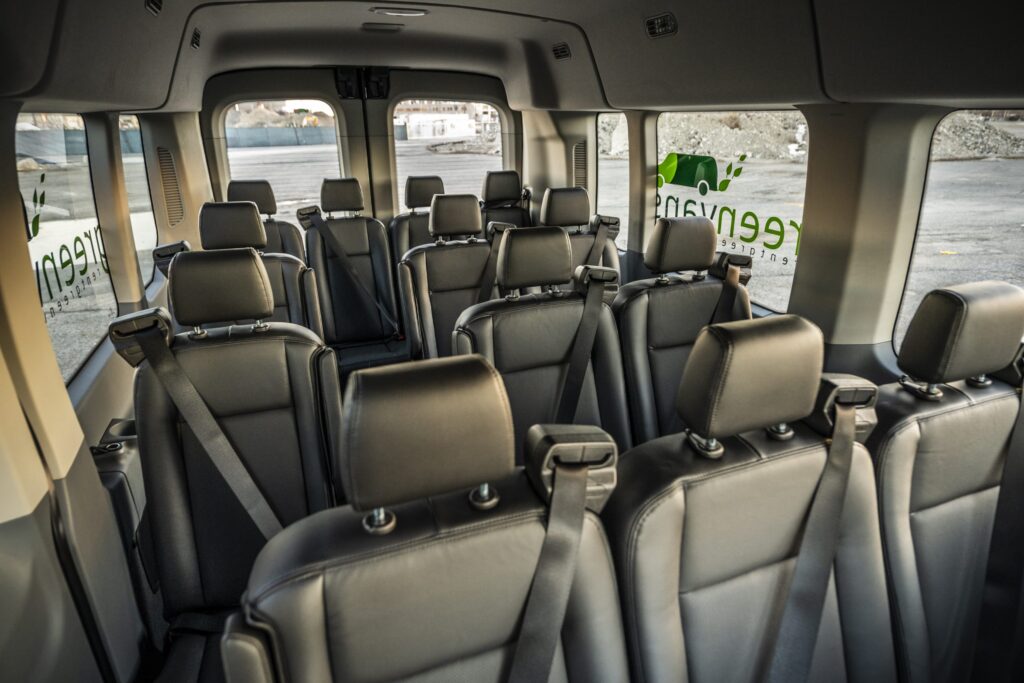 ---
Ready to rent your 15 Passenger Van in Providence from Greenvans? Let us help you get started.