If you want to experience the outdoors this summer, head to Vermont's Green Mountains with your friends. A road trip to Vermont is a great way to escape the city of Philadelphia and embark on an outdoor adventure. There's no better way to road trip with friends than in a 15 passenger van rental in Philadelphia from Greenvans.
We're talking about a beautiful road trip with fresh air and exciting outdoor activities. You'll all be together enjoying the trip in your 15 passenger van rental from Greenvans in Philadelphia!
A large passenger van is perfect for a comfortable and spacious trip with friends.
Read on and get excited about a road trip from Philly to Vermont this summer!
Mapping Your Green Mountains Adventure
Taking on the Green Mountains of Vermont requires a bit of preparation. You'll need to pack according to the activities you're planning, whether that's hiking, mountain biking, or maybe a bit of camping. Make sure you're equipped for the adventure!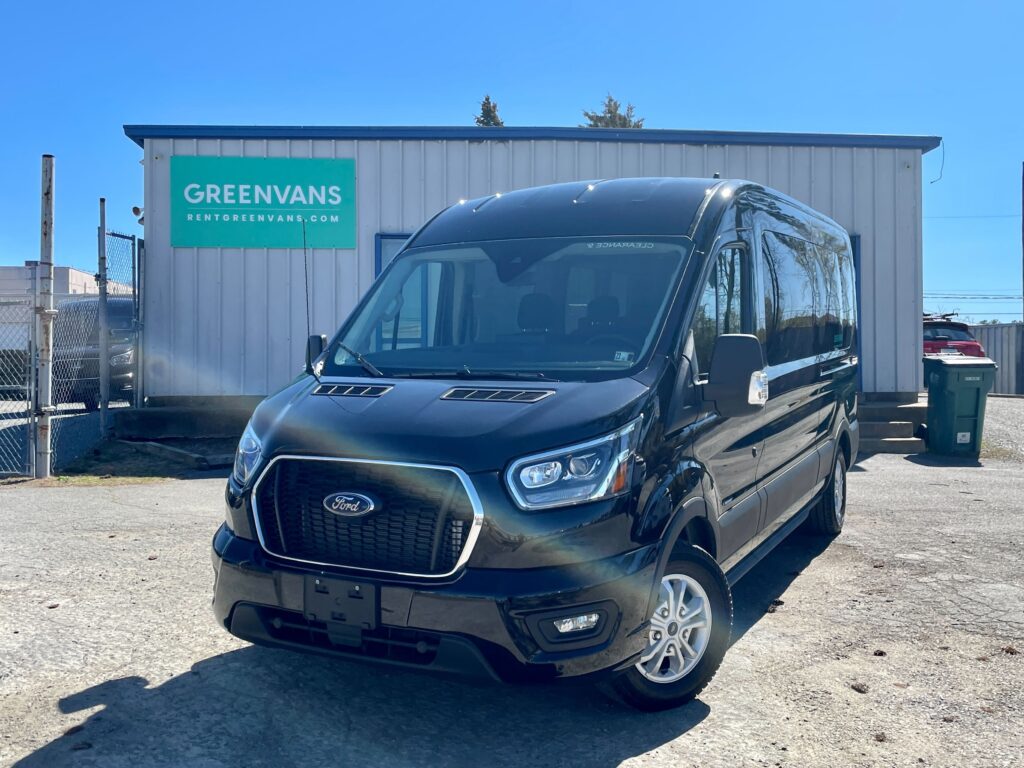 Goodbye Philly. Hello Vermont
As your 15 passenger van from Greenvans rolls out of Philadelphia, you'll feel the anticipation build. Every mile closer to Vermont means you're one step closer to trading city sounds for nature's melody.
The arrival at the Green Mountains is like stepping into a landscape painting – majestic peaks, lush valleys, and a serene calm that soothes the soul. There's nothing quite like it.
A Playground for Outdoor Enthusiasts
The Green Mountains are an outdoor lover's dream come true. From rugged trails to serene spots for relaxation, there's something for everyone in your adventurous group.
Trail Time: Whether it's hiking or mountain biking, the trails here offer diverse terrains, elevations, and stunning views. Challenge your limits, soak in the views, and feel the satisfaction of conquering a new trail.
Mountain Magic: The Green Mountains live up to their name, offering pristine peaks for more vertical adventures. Mount Mansfield, Vermont's highest peak, is a must-conquer for the brave ones in your group.
Water Adventures: The numerous rivers and lakes around the mountains promise delightful water-based activities. You can fish, kayak, or take a refreshing dip.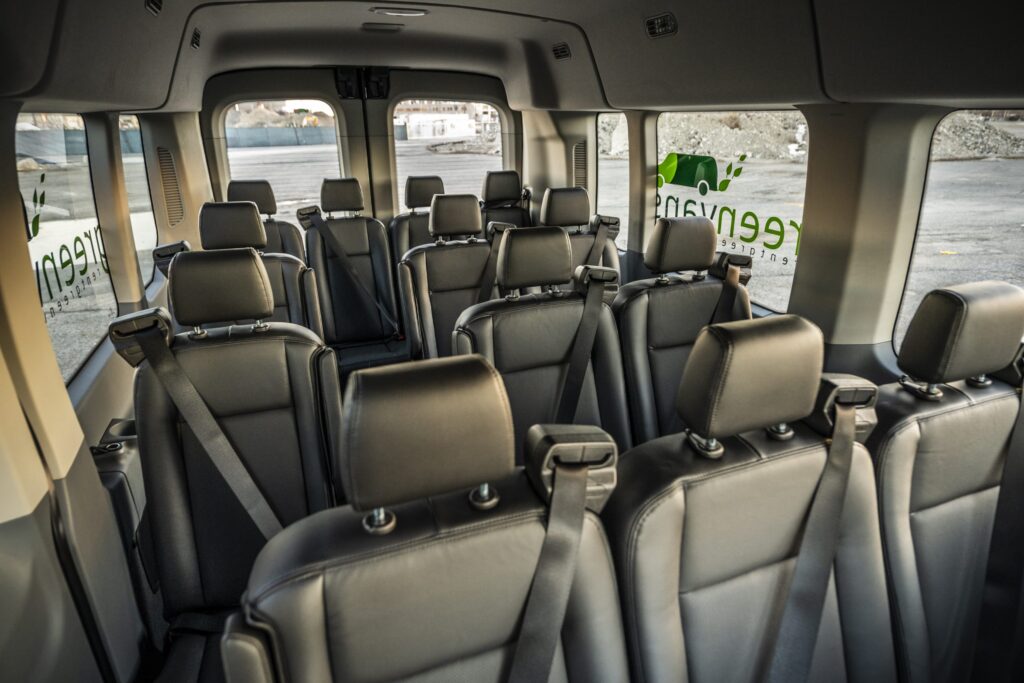 Local Tastes On Your Road Trip To Vermont
After a day filled with adrenaline-pumping activities, your group will be in need of refueling. Vermont's local dining scene is a delightful surprise.
Restaurants:
The Bench: This laid-back eatery in Stowe offers comfort food made from local ingredients. The pizza and craft beer are not to be missed!
Prohibition Pig: Located in Waterbury, this restaurant and brewery offers Southern-inspired fare, in-house brewed beer, and a lively atmosphere.
Adventures Beyond the Mountains
While the Green Mountains are the highlight, Vermont is packed with more places to explore.
Ben & Jerry's Ice Cream Factory: Just a short drive away in Waterbury, this world-famous ice cream factory offers tours and tastings. A perfect sweet treat for your group!
Smugglers' Notch State Park: Another gem in Stowe, this state park boasts dramatic landscapes, intriguing rock formations, and an array of outdoor activities.
Some 15-Passenger Van Rental Tips For A Perfect Road Trip To Vermont
Book early! Summer weekends are busy and availability is limited. Plan your trip and book early to make sure there are still vans available.

Travel in August! July is single busiest month of the year for travel, especially for 15 passenger van rental companies like Greenvans. We offer better pricing in the month of August.

Try to plan a trip longer than a weekend for the best pricing! Our 15 passenger van rental rates scale by the length of the rental. The longer the rental, the better the day rate. Try to plan for more than just a weekend trip for maximum adventure and the best value.

Can't find 15 people to travel with? That's ok! Our 15 passenger vans can be configured to 11 passenger rental vans or 8 passenger rental vans. We can remove seats depending on how many people you'll be traveling with to give you plenty of extra space for luggage and cargo.
Starlit Stories and Homeward Bound
After an action-packed day, gather around a crackling bonfire. Swap stories under the starlit sky, reliving the day's thrilling moments. These memories will accompany you on your ride back to Philadelphia, a road trip that won't just end with the journey, but continue in the shared experiences and friendships deepened.
Ready for an exhilarating escape? Grab your outdoor gear, rent that 15 passenger van from Greenvans in Philadelphia, and brace yourself for an epic adventure in Vermont's Green Mountains. The mountains are calling, and it's time to answer!