Looking for the right vehicle to make the most of your road trip from Virginia to Florida? Greenvans has the van rental in Richmond you need to make your experience easy, comfortable, and memorable!

Spring break is the perfect time to hit the road and explore new destinations with friends. Orlando, Florida, is one destination that should be at the top of your list. With its beautiful weather, world-renowned theme parks, and gorgeous beaches, Orlando is the perfect place to spend your Spring break.
We'll take you through everything you need to know to plan the ultimate Spring break in Orlando, from the best places to visit, to how to make the most of your adventure.
Don't forget to book your van rental in Richmond from Greenvans! We have a full fleet of brand new 15 passenger medium roof transit vans ready for rent. A road trip isn't complete without a van rental large enough for everyone to fit comfortably on the 12 hour drive to Florida.
Exploring the Theme Parks
Orlando is famous for its theme parks, and for a good reason. With attractions like Disney World, Universal Studios, and SeaWorld, you'll never run out of things to do. Here are some quick tips to make the most of your theme park experience:
Disney World: Disney World is the most popular theme park in Orlando, and for good reason. With four main theme parks (Magic Kingdom, Epcot, Hollywood Studios, and Animal Kingdom), not to mention its two water parks, Disney World offers endless entertainment options.

Universal Studios: Universal Studios is another popular theme park in Orlando, with attractions based on popular movies and TV shows like Harry Potter, Jurassic Park, and The Simpsons.

SeaWorld: If you're a fan of marine life, you'll love SeaWorld. This park features live animal shows, aquariums, and thrilling rides.

Relaxing on the Beach
If you're looking for a more laid-back Spring break experience, head to one of Orlando's beautiful beaches. Here are a few of the best beaches in the area:
Cocoa Beach: Located about an hour's drive from Orlando, Cocoa Beach is a popular destination for surfers and beachgoers alike. With its wide stretches of sand and consistent waves, Cocoa Beach is a great place to spend a day in the sun.

Daytona Beach: Daytona Beach is another popular destination known for its wide, hard-packed sand that allows cars to drive on the beach. In addition to sunbathing and swimming, visitors can also check out the Daytona International Speedway and the Daytona Beach Boardwalk.

New Smyrna Beach: Located just south of Daytona Beach, New Smyrna Beach is a great place to surf or go fishing. With its charming downtown area and laid-back vibe, it's the perfect destination for a relaxing day at the beach.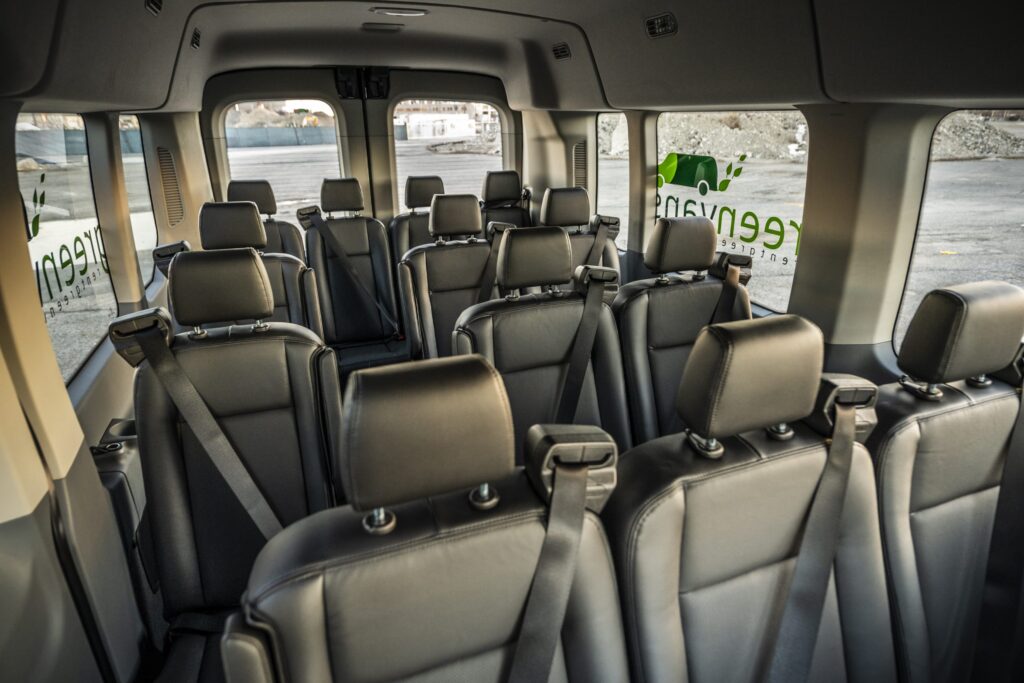 Exploring the Local Area
Orlando has plenty of interesting sites and attractions beyond the theme parks and beaches. Here are some ideas to check out:
The Kennedy Space Center: Just an hour's drive from Orlando, the Kennedy Space Center offers a fascinating look into America's space program. Visitors can see real spacecraft and meet astronauts, as well as experience interactive exhibits and shows.

The Orlando Eye: This 400-foot-tall Ferris wheel offers breathtaking views of the city and is a must-see attraction. Located on International Drive, it's surrounded by plenty of restaurants, shops, and other attractions.

The Orlando Science Center: This hands-on museum offers interactive exhibits on everything from dinosaurs to outer space. With four floors of exhibits, a planetarium, and an observatory, there's plenty to explore at the Orlando Science Center.
Nightlife and Entertainment: Cruise Around Orlando in your Rental Van from Richmond
Orlando has a thriving nightlife scene, with plenty of bars, clubs, and live music venues to choose from. Here are some ideas for a fun night out:
Wall Street Plaza: This outdoor entertainment complex in downtown Orlando features multiple bars and restaurants. With live music, food trucks, and plenty of drink specials, it's a great place to hang out with friends.
The House of Blues: This iconic venue hosts live music from local and national acts. With a full bar and restaurant, it's the perfect spot for a night out.
The Orlando Improv Comedy Club: For a night of laughter, check out the Orlando Improv Comedy Club, which features stand-up comedians and improv shows. With a full bar and menu, you can enjoy a night of entertainment and drinks with friends.
Reserve Your Van Rental In Richmond With Greenvans
Orlando is the perfect destination for an unforgettable Spring break adventure. Whether you're looking to explore the theme parks, relax on the beach, or discover the local area, there's something for everyone in this exciting city.
When it comes to getting there, be sure to contact Greenvans for all your van rental needs.
With a 15 passenger van rental in Richmond, you'll have plenty of room for your friends, luggage, and all the memories you'll make on your Spring break adventure.

Book your van rental with Greenvans today and get ready for the ultimate Spring break experience in Orlando, Florida.