Taking a road trip with a big bunch of friends can be a great way to bond and make memories that will last a lifetime. If you live in Richmond, Virginia, you're in luck because there are plenty of road trip-worthy destinations within driving distance. Pick up your 15 passenger rental van in Richmond from Greenvans and hit the road with your friends.
This summer, my friends and I took a road trip to five destinations within driving distance of Richmond. We had a blast exploring new places and bonding over some amazing memories. And that's what a great road trip is all about.
It isn't just what you do or even the amazing pictures (you should absolutely be taking), but the experiences you're having and making that will last far beyond the trip itself.
Our first stop was Williamsburg, Virginia. We spent two days touring the colonial town and enjoying the beautiful weather. We also visited Busch Gardens, which was a lot of fun.
Next, we headed to the beaches of North Carolina. We spent a few days swimming, sunbathing, and fishing on the pier. It was so relaxing to get away from the city and all of its sometimes chaotic energy for a while.
Last but not least, we visited Washington, D.C. We toured the famous monuments and museums and even saw the Capitol Building and the White House up close. It was an amazing experience!
It was an incredible road trip, and I would highly recommend any of these destinations to anyone looking for a fun getaway.
Here are five absolutely amazing places to take your squad on a budget-friendly weekend getaway.
---
1. Shenandoah National Park, Virginia
Just 75 miles from Richmond, Shenandoah National Park is the perfect place to take your friends for a hike or picnic. Entrance to the park costs $30 per vehicle, and there are plenty of free hikes and picnic areas to enjoy once you're inside.

And, if you take all of your friends in a 15 passenger van rental from Richmond, you can save on entrance costs and split the cost of gas and parking as well!
---
2. Waves, North Carolina
Located about 4 hours from Richmond, Waves is a small town on the Outer Banks with plenty to offer visitors. Check out the famous wild horses that roam the area, or spend time relaxing on one of the many beaches. You can also find affordable accommodation in Waves if you plan to stay overnight. 
3. Washington, D.C.
The nation's capital is always worth a visit, and it's only about 2 hours from Richmond by van. However, while entrance to most museums on the National Mall is free, you may want to budget for parking and food if you're planning to spend a day exploring everything D.C. has to offer.
4. Myrtle Beach, South Carolina
Myrtle Beach is around 6 hours from Richmond, but it's definitely worth the drive. This popular beach destination has something for everyone, from fishing to golfing to shopping and dining. You can find reasonably priced hotels right on the beach if you don't mind sharing a room with your friends.

5. Niagara Falls, New York
Niagara Falls is one of North America's greatest and most beautiful natural wonders, and it's only about 8 hours from Richmond by van. While there are plenty of paid tourist attractions in the area, if you want to do more than just look at the falls, simply admiring them from afar is an experience you'll never forget—and it won't cost you a cent.

---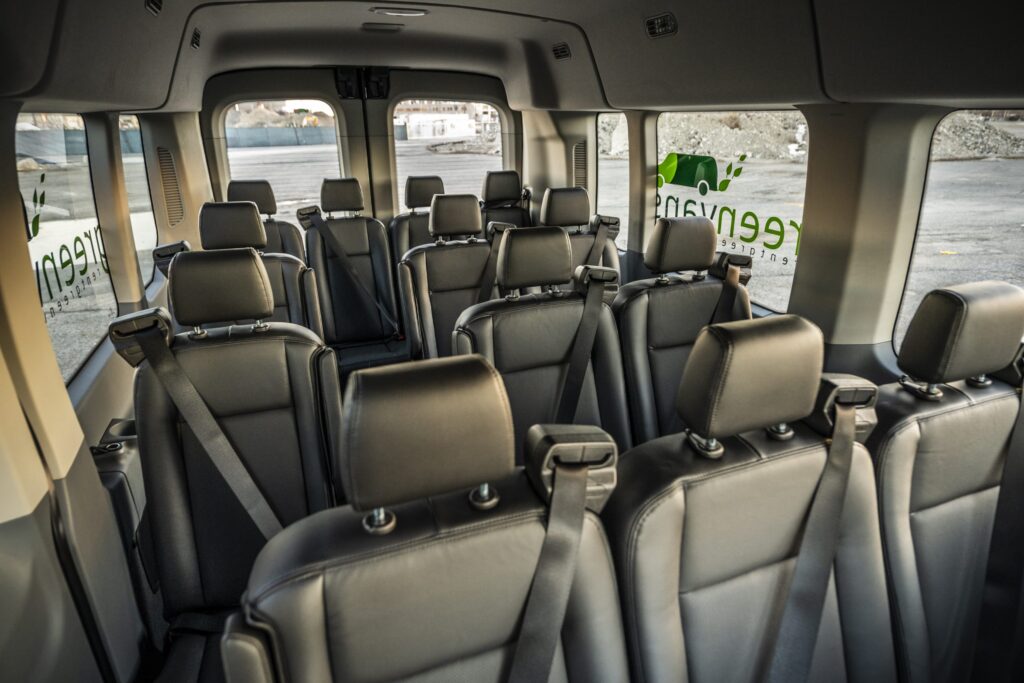 Pro Tip: Leave the Cars at Home and Rent a 15 Passenger Van in Richmond
If you're planning a budget-friendly road trip with your friends, the last thing you want to do is spend a fortune on gas and car rental fees. Instead, rent a 15 passenger van in Richmond from Greenvans and split the cost with your friends. Not only will you save money, but you'll also be able to travel together in comfort.
Bottom Line
No matter where you decide to go on your road trip from Richmond, Virginia, you're sure to create memories that will last a lifetime—and with any luck, these memories will be captured in photos that will help you hold onto those good times long after the trip is over.

Looking for an affordable way to travel with your friends? Rent a 15 passenger van in Richmond from Greenvans and explore some of the best road trip destinations within driving distance of Richmond, Virginia.
From Shenandoah National Park to Niagara Falls, there's something for everyone—and you won't have to break the bank to do it.
---
Ready to rent a 15 Passenger Van from Greenvans? Let us help you get started.